Hot Products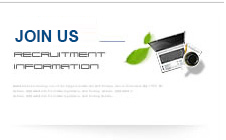 Company Introduction

Shanghai Topchem Co., LTD is an integrated high-tech enterprise composed with Production ,R&D and Trading, specialized in Quinolones API and intermediates, Veterinary drugs and Supply CMO service for customers. Topchem has several large –sized manufacturing sites located in Industrial Zone, with total area of 150000 square meters.
Institute of Introduction

Jinan Ruifeng Pharmaceutical Co.,LTD is initially founded in 2006 in Jinan City, Shandong province, controlled by Shanghai Topchem Co., LTD. It's a medical research institute specialized in new drug application and new API process development, new drug registration application and transfer, quality research, and industrialize the new process is the core business for us.
Contact:Manager Wu Phone:+86 13958516264
Tel: +86-21-54249881
Fax: +86-21-20772991
E-mail:
sara@shtopchem.com
QQ:514770305
Address: Shanghai Pudong New Area Wanxiang Hongxiang North Road, Lane 83, Lane 1-42